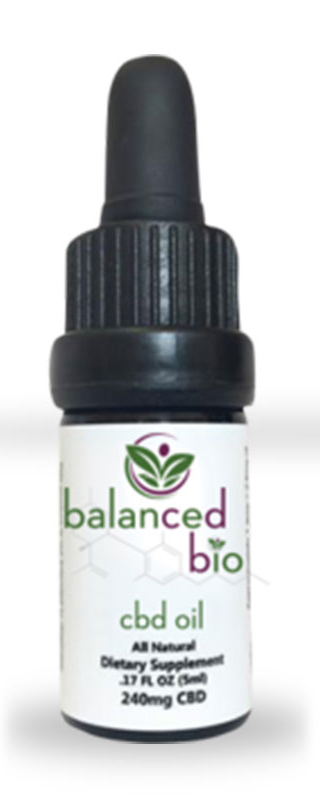 PRE-CLINICAL TRAILS HAVE SHOWN THAT CBD OIL SHOWS PROMISE AS AN:
Anti-inflammatory

Antioxidant

Neuroprotectant

Anxiolytic

Antidepressant

Analgesic

Anti-tumoral agent

Anti-psychotic

Anti-epileptic

Anti-microbial
Patients with more chronic conditions such as cancer and epilepsy often use medical cannabis oil extracted from high-CBD varieties of cannabis.

PREMIUM CANNABINOID WELLNESS
All of our wellness products are lab-tested for quality and purity. Our product is a high concentrate CBD Oil. Approximately 50mg cannabinoids per milliliter of oil. In this .17 FL OZ bottle, approximately 1 drop = 2.4mg of CBD Approximately 100 drops total Our CBD oil is a whole-plant extract containing a full spectrum of naturally occurring synergistic cannabinoids and terpenes. We strive to only deliver the highest grade products in their most pure and simple form. We recommend holding your preferred dose under the tongue for 60 seconds before swallowing, to experience the dose's full effects. Store in a cool dark place; shake well before each use. Hemp and marijuana are both forms of cannabis. Cannabis rich in THC (what makes people high) is marijuana. Cannabis with low THC is called hemp. Both have many health-promoting compounds. Balanced bio products are made from hemp. Stay healthy without getting high.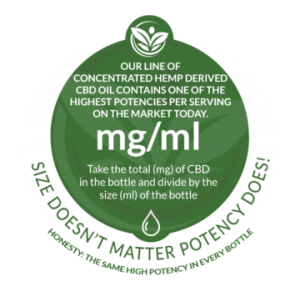 .17 FL OZ (5ml) of our pure CBD hemp oil contains 240mg of CBD.
Get 10% off when you use discount code "danielaroma" when ordering CBD Oil from Balanced Bio.
CANNABINOIDS & CHRONIC DISEASE
For individuals experiencing certain chronic medical conditions or diseases, cannabinoids can impact the severity of symptoms according to preclinical studies and research. Cannabinoid-based treatments are on the rise to help patients experience symptomatic relief from:
Cancer

Chronic pain

Inflammatory diseases such as arthritis, ulcerative colitis, myofascial pain syndrome and Crohn's disease

Multiple sclerosis

Parkinson's disease

Epilepsy

Alzheimer's disease

Psychological conditions such as depression, anxiety, insomnia, bipolar disorder and post-traumatic stress disorder (PTSD)

Glaucoma

Asthma

Cardiovascular disease

The Endocannabinoid system was first characterized in the late 1980's and early 1990's.  It is a central regulatory system that affects a wide range of biological processes like our immune system, nervous system, and all of the body's organs. CBD helps bring your entire body back into balance, not just one single area like most supplements.
THE ENDOCANNABINOID SYSTEM SUPPORTS FUNCTIONS SUCH AS:
Memory

Digestion

Motor Function

Immune response

Appetite

Pain perception

Blood Pressure

Bone Cell Growth

The protection of neural tissues 

 and many others
Though the EC system may serve different functions in different tissues, the overall goal of the entire endocannabinoid system is to achieve homeostasis, the body's ability to maintain and regulate a stable internal environment despite ever-changing external conditions.
Cannabinoids are natural chemical messengers that activate biochemical receptors to regulate and control various body functions such as temperature, cognition and mood. There are two types of cannabinoids: endogenous cannabinoids and exogenous cannabinoids.
WHAT ARE CANNABINOID RECEPTORS?
For cannabinoids to positively influence the body, they require communication with cannabinoid receptors. There are two cannabinoid receptors within the human body: CB1 and CB2.
CB1 receptors are primarily found in the brain and central nervous system and connective tissue, but can also be found in peripheral organs.  effecting such brain functions as decision making, cognitive, creativity, memory, emotion, sleep responses, appitite and many more, 

CB2 receptors are mostly found in the immune and lymphatic systems and are responsible for such bodily functions as metabolism, digestion, pain perception, energy balance, bone growth and blood pressure.   
We must achieve a balanced system.  Research is accumulating that shows that  CB1 dominance is acssociated with increased perception of stress, anxiety, paranoia augmented appetite, and decreased nausea and vomiting and pain perception, anxiety, ​
The endocannabinoid system plays a key role in achieving homeostasis. Homeostasis provides your body an internal environment that allows cells and organs to function properly. If your internal environment is unstable,it may lead to dangerous health complications.
In addition to maintaining homeostasis in the body, the endocannabinoid system is also responsible for regulating important physiological functions such as:
Sleep

Mood

Appetite

Temperature

Peripheral sensation including pain

Inflammation

Memory

Stress

Energy and metabolism

Cognitive function

Movement

Female reproduction

Bone mass

Neurodevelopment

Immune, digestive and cardiovascular function
THE POTENTIAL OF THE HUMAN ENDOCANNABINOID SYSTEM
The human endocannabinoid system is unique and complex, and it is a system we are still just beginning to comprehend. Preclinical studies have indicated that by modulating endocannabinoid system activity, there is therapeutic potential in almost all disease states that affect humans.